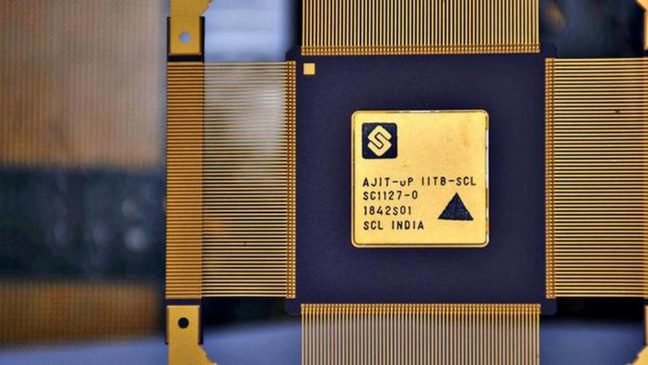 Engineers from the Indian Institute of Technology Bombay (IIT Bombay) have developed a microprocessor called AJIT, the first to be conceptualised, designed, developed and manufactured in India. The innovation, which has brought industry, academia and the government together, could reduce the country's dependence on imports.
India's electronics market is expected to reach $400 billion by 2020. Most of the electronic devices we use are imported; only a quarter of the devices are produced in the country.
An electronic equipment that is almost always imported is the microprocessor: the 'brain' of an electronic device. A microprocessor is an integrated circuit that contains a few million transistors fused on a semiconductor chip. However, developing and manufacturing it is not easy; it is expensive, risky, and needs skill. Hence, only a handful of companies across the world have been able to manufacture and sell microprocessors.
If a microprocessor is home-grown, manufacturers of electronics devices could benefit from the ready availability and competitive price of an Indian device with an added advantage of having the design and support team nearby. 
The microprocessor can be used inside a set top box, as a control panel for automation systems, in a traffic light controller or even robotic systems. What's more, the researchers expect AJIT to cost as little as ₹100 when it is produced en masse.
In the first stage, AJIT has been manufactured in the government-owned Semiconductor Laboratory, Chandigarh. It has a technology that offers the smallest building block of the size 180 nanometres (nm). The researchers plan to commercially manufacture the processor using more advanced techniques that provide the smallest building block of size 65 nm or 45 nm, which is state of the art. 
Read More:
https://www.thehindu.com/news/cities/mumbai/iit-b-researchers-develop-made-in-india-microprocessor/article27073816.ece