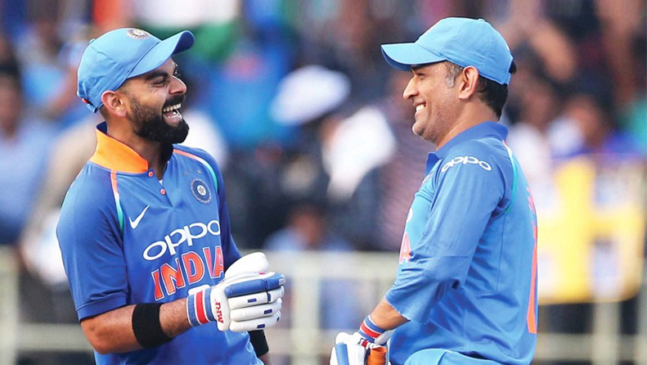 If you ask me this question to know the secret, I would say 'Be Creative'. In any business sector, creative entrepreneurs are the ones who lead the industry by doing business through innovation and the rest follows them. Usually, such creative entrepreneurs work very hard to validate their ideas and implement. More importantly, they upgrade their business models continuously and evolve as the best in the industry.

Every successful entrepreneur needs to plan well and work very hard to execute the plan and sell to the consumer. So execution is critical for the success of any business, but the best ones do it creatively with their new ideas, being extremely good at execution. This killer combination 'Innovation + Execution' is what makes them the best to lead their industry.

In Cricket, Virat Kohli leads the Indian team as a successful captain, being a world number one batsman. Before Virat, Dhoni won the world cup for India as a successful skipper and emerged as a benchmark for all his successors. He was different from his predecessors, being a cool and decisive captain on the field. But Virat has been different from Dhoni as a fitness freak, known for his aggressive play and unmasking expressions. Naturally, all successful skippers must be good at scoring runs, executing strategies, decision making, team building, etc. Still, the best ones like Dhoni or Virat innovates and leads their team in their own style. Now Virat has introduced fitness culture to our Indian cricket team and this helped him to win against many good foreign teams, especially the test matches, disproving the world's perception 'Indian players are lambs abroad'.

I have always been creative and hardworking in my life. This nature helped me to excel in the EDA industry and gain my confidence to walk away from the well paying job and start my own ventures like Maven Silicon. Today I am very happy to see Maven Silicon as a top-class VLSI finishing school which deployed more than 2500 VLSI engineers in the Indian semiconductor industry. This is how Maven has been a top-class VLSI finishing school, leading the VLSI training industry in India.

Like Dhoni and Virat, we engineers have to be highly creative, unique and hard-working to be the best in the industry. This is what I share with the next generation engineers at Maven Silicon and help them to succeed in their professional life.